Arvigo Techniques of Maya Abdominal Therapy ®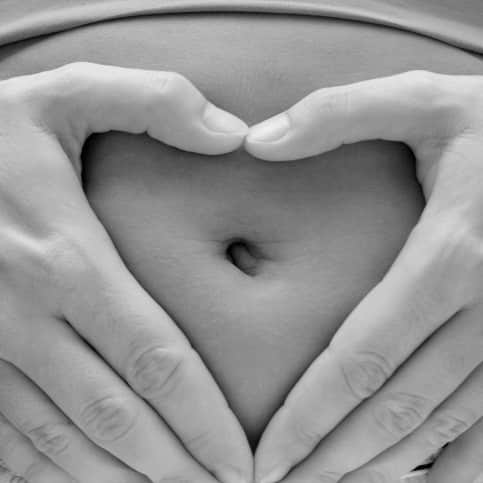 What is ATMAT?
The Arvigo Techniques of Maya Abdominal Therapy® are founded on the ancient Mayan technique of abdominal massage which is an external non-invasive manipulation that repositions internal organs that have shifted, thereby restricting the flow of blood, lymph, nerve and chi.
Based on over thirty years of training and experience in massage, naprapathy, herbology, and spiritual healing, Dr. Rosita Arvigo developed these techniques which now bear her name. This modality incorporates a holistic approach to health care which includes massage, anatomy and physiology, herbology, nutrition, and emotional and spiritual healing. Dr. Arvigo believes that with any natural healing technique, these areas must be simultaneously addressed to promote optimal health.
Who will benefit from ATMAT?
People of any gender and age can benefit from this work.
The Arvigo Techniques of Maya Abdominal Therapy® are offered as a supportive modality to enhance health and wellness, and are not meant as an entire approach to health care. If you have any serious medical conditions, please consult your health care provider first.
Practitioners of The Arvigo Techniques of Maya Abdominal Therapy® report that many common health care symptoms are alleviated by these techniques. Organ functions are supported and enhanced.
This list contains the most common symptoms that may be improved by incorporating this holistic modality into ones health care.
For Women
Displaced or prolapsed uterus and or bladder

Painful menstrual cycles and ovulation

Irregular menstrual cycles and ovulation

Bladder or yeast infections

Miscarriages, difficult pregnancies

Endometriosis

Peri menopause, menopausal symptoms

Infertility

PMS/Depression with menstruation

Ovarian cysts

Uterine fibroids

Abnormal uterine bleeding

Enhances Pregnancy, aids in labor and birthing

Pelvic congestion, pain
For Men
Early stages of prostate swelling

Benign Prostatic Hyperplasia (BPH)

Prostatitis (mild)

Impotence, Erectile Dysfunction (depending on cause)
For Everyone
Trauma-Related Tension

Headaches/migraines

Digestive Disorders

Low energy

Irritable Bowel Syndrome (IBS)

Gastro Esophogeal Reflux (GERD)

Crohn's Disease

Chronic constipation

Low Back ache

Chronic indigestion or heartburn

Gastritis

Restricted breathing due to tension

Diastasis Recti
What Should I Expect during a Session?
Comprehensive review of your personal health history and current health care needs.First session is approximately 2 hours, follow up appointments are typically 75 minutes.

Abdominal massage focused on aligning reproductive and abdominal organs

Evaluation and application of structural alignment of spine with attention to the sacrum, lumbar and thoracic spine.

Instruction in Self Care Home techniques to enhance your professional treatment session

Recommendation of complementary modalities:

Herbal remedies

Castor oil packs

Faja (organ support wrap)

Bajos (traditional vaginal steam bath of the Mayas - pronounced ba-hos)

Nutritional and or lifestyle education and adaptations
When should I Avoid This Therapy?
There are some contradictions for Arvigo® therapy. If you have any of these concerns, you can contact Lynnea for a consultation. In some cases, modifications can be made.
IUD (intra-uterine device for contraception) is present

Immediately after abdominal surgery

Active infection or cancer present in pelvic area, or while undergoing chemotherapy

Active and acute infection

Abdominal Aneurysm

Some types of pessaries will require removal prior to session

Any serious health condition that causes you concern
Please contact Lynnea with any additional questions or for a free consultation to see if ATMAT® is for you.
---
Content taken from Arvigo® website.
ARVIGO® and THE ARVIGO TECHNIQUES OF MAYA ABDOMINAL THERAPY® are trademarks owned by The Arvigo Institute, LLC and are used herein by permission of The Arvigo Institute, LLC. © 2017 by The Arvigo Institute LLC. All Rights Reserved.