Pregnancy Massage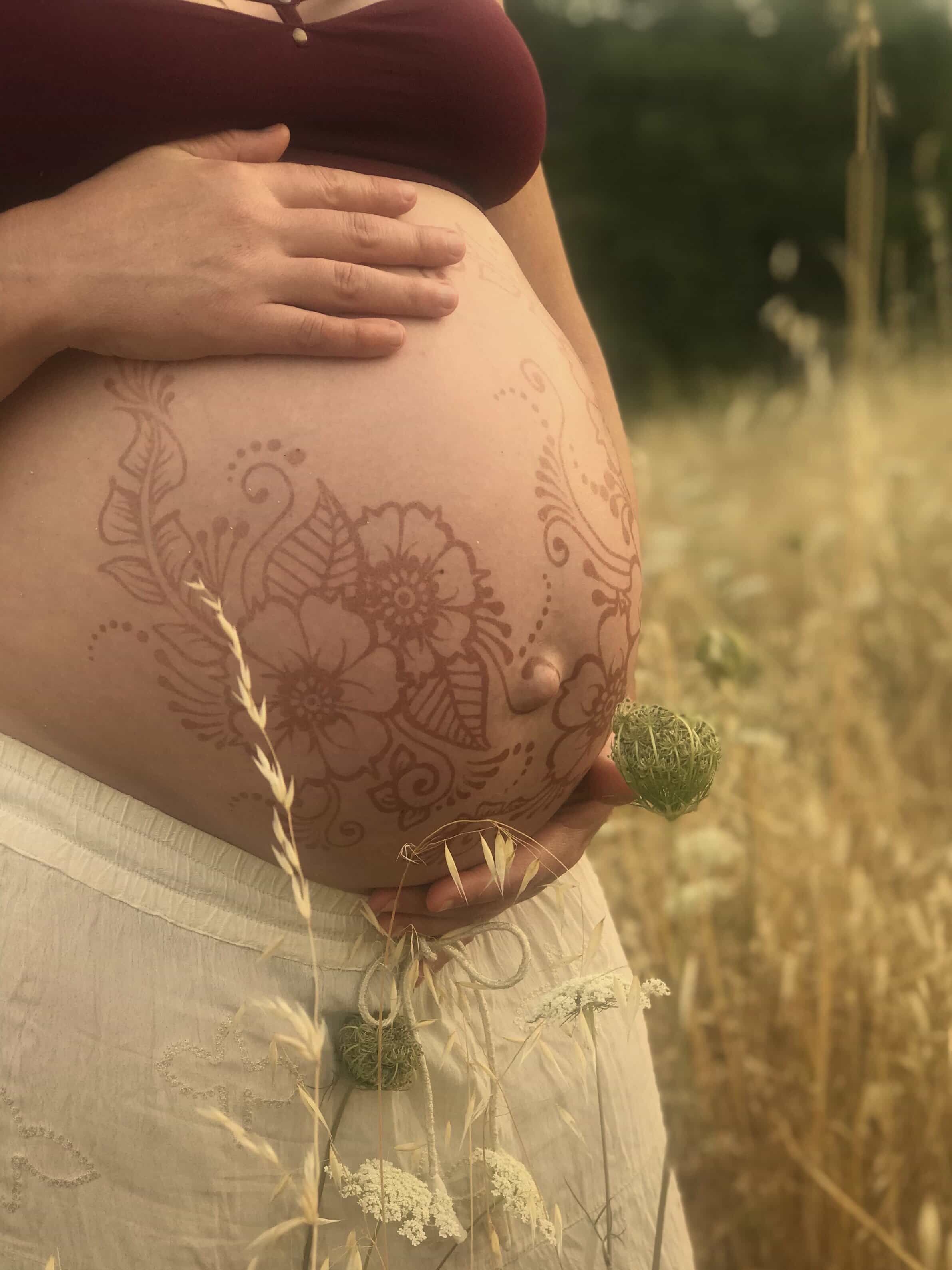 Where Mothers Come To Be Nurtured
Imagine a place, clean and spacious, filled with natural light and soothing sounds. A place away from it all, where your mind and your body can find comfort and solace. Someone is here to listen to your concerns and triumphs, and knows how to tend to your aches and hold space for your sorrows. This person is not afraid of the pregnant body, she celebrates it. This time and place is saved just for you.
Good pregnancy massage is hard to come by, simply because it takes a lot of time and experience to know all the ins and outs of carrying a child. Thrive Family Massage has the training and all the equipment necessary to ensure that you are more comfortable than you thought was possible.
What are the Benefits of Pregnancy Massage?
According to the American Pregnancy Association, prenatal massage can be instrumental in prenatal health, for both mother and child. Studies indicate that massage therapy performed during pregnancy can reduce anxiety, decrease symptoms of depression, relieve muscle aches and joint pains, and improve labor outcomes and newborn health.
Benefits include:
Hormonal regulation

Improvement in nerve pain

Reduced back pain

Reduced joint pain

Improved circulation

Reduced edema

Reduced muscle tension and headaches

Reduced stress and anxiety

Improved oxygenation of soft tissues and muscles

Better sleep
How Will I be Positioned?
Just as how every pregnancy is different, every setup is different for every client. We provide several positioning options for our clients depending on your personal situation. We utilize thebodyCushion™   by Oregon-based company, Body Support Systems, Inc. Through this tested, unique system, we are able to position our clients in supported prone, side-lying, and inclined positions. Positions are decided by you and your therapist, with careful consideration towards your concerns, estimated due date, and medical history.
When Is It Not a Good Idea?
Most women can receive prenatal massage.  If you are having a high risk pregnancy, or have any concerns at all, feel free to call or email us with any questions you may have. Some situations may require a note of approval from your doctor or midwife.
Are you trained in Spinning Babies ®?
Yes! Lynnea has completed training in Spinning Babies ® and loves to use these tools during her sessions.
"Spinning Babies is an approach to optimize the physical relationship between the bodies of the mother and baby for the easing of childbirth. Spinning Babies is a new paradigm that takes clues from baby's position and station for natural, physiological solutions." (spinningbabies.com)
Do You Do Arvigo Therapy ® During Pregnancy?
Absolutely! Lynnea has attended the Supporting Pregnancy from Pre-Conception to Postpartum Training and have specialized skills and knowledge to support you during this time. Arvigo Therapy®  has unique benefits during pregnancy that differs from therapeutic prenatal massage.
ATMAT ®  benefits include:
Strengthening of uterine ligaments and decrease in ligament discomfort

Enhances optimal function and alignment of all reproductive organs

Supports optimal fetal alignment

Improves pelvic alignment, addressing hip and nerve pain

Improves sacrum mobility and alignment to facilitate birth

Improves blood flow to pelvic floor muscles

Releases tension in rib cage and diaphragm, making breathing easier

Supports emotional healing of previous traumas

Helps with digestion, reducing nausea and heartburn

Improves absorption of nutrients

Improves elimination

And much more!
Please visit ourATMAT page for more information.
What About Fertility Massage and Postpartum Care?
We are here to help through every stage of the childbearing year, from fertility challenges to postpartum care, we are ready to take care of you. We recommend Arvigo Techniques of Maya Abdominal Therapy® for fertility support as well as postpartum care. We also provide therapeutic massage to new mamas to soften and loosen up their sore bodies as they heal from birth and adjust to life with their new arrival. Sweet little babies are welcome here! Please let us know if they will be joining you for your treatment.
And for the supporting partners out there, we would love to see you too. A Thriving life is a family effort!